Policing
Police can play a vital role in defending some of our most fundamental human rights. They support our ability to live free from violence, crime and fear, and help create an environment within which other rights and freedoms can be enjoyed.
The effective protection of human rights rests with Police Scotland and a number of public bodies with responsibility for policing in Scotland. The State has an overarching obligation to respect, protect, and fulfil everyone's human rights.
Human Rights Based Policing (HRBP)
HRBP is an approach to policing that defines the relationship between individuals and the police. It is the systematic embedding and implementation of human rights law and standards in police strategy, policy and practice. HRBP aims not only to empower people with rights, but to strengthen the capacities of those with duties to protect rights, including the police, to meet their human rights obligations.
Policing should embed human rights standards within five broad areas:
Policy and strategic decision making;
Operational planning and deployment;
Training and guidance;
Use and control; and
Investigation, monitoring and scrutiny.
Stop and search
The Commission has repeatedly expressed concerns about the use of non-statutory stop and search practices by Police Scotland.
Cyber kiosks
The Commission has expressed significant concerns about the human rights implications of police use of 'cyber kiosks'.
Evidence to the Scottish Parliament (September 2018)
Further evidence to the Scottish Parliament (November 2018) 
Comment on Police Scotland legal opinion (May 2019)
Response to Justice Sub-Committee report (June 2019)
Letter to Justice Sub-Committee (June 2019)
Comment on Scottish Government response (June 2019)
Help & Advice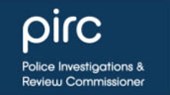 Considers and reviews the way police authorities, police forces and policing agencies handle complaints from the public.
Publications and Resources