PANEL principles
Taking a human rights based approach is about making sure that people's rights are put at the very centre of policies and practices. The PANEL principles are one way of breaking down what this means in practice: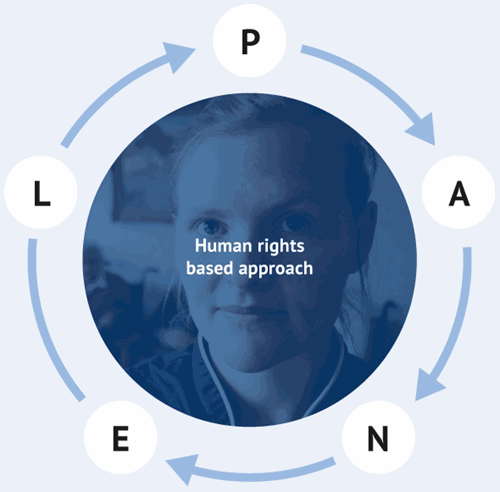 Participation
People should be involved in decisions that affect their rights.
Accountability
There should be monitoring of how people's rights are being affected, as well as remedies when things go wrong.
Non-Discrimination
All forms of discrimination must be prohibited, prevented and eliminated. People who face the biggest barriers to realising their rights should be prioritised.
Empowerment
Everyone should understand their rights, and be fully supported to take part in developing policy and practices which affect their lives.
Legality
Approaches should be grounded in the legal rights that are set out in domestic and international laws.