Housing Rights in Practice
Watch our concluding film about the project.
Lessons Learned from Leith
Our final report from the Housing Rights in Practice Project captures the steps taken throughout the project, evaluates the impact achieved and shares the lessons learned along the way.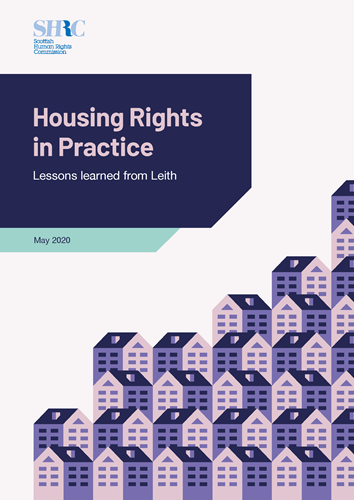 A Human Rights Based Approach
The housing project is an example of applying a human rights based approach. Find out more about how a human rights based approach can be applied to your organisation, work, project or campaign in this short video. 
The Right to Housing
"The right to housing should be seen as the right to live somewhere in security, peace and dignity." 
United Nations Committee on Economic, Social and Cultural Rights
Find out more about the Right to Housing and our law and policy work in this area.