The International Covenant on Economic, Social and Cultural Rights (ICESCR) was ratified by the UK in 1976. It requires the UK to respect, protect and fulfil economic, social and cultural rights. These include workplace rights, the right to social security, the right to participation in cultural life, and rights to housing, food, water, healthcare and education.
ICESCR has not been incorporated into Scotland's laws. This means the rights it contains are not "justiciable". This means they cannot be enforced in our courts and have less protection than the rights contained in the Human Rights Act 1998 (rights like the right to vote, right to a fair trial and the right to life).
This lecture by James Wolffe QC explains the risks and benefits of different models of incorporation. 
In December 2015, the Commission and Scottish Government co-hosted a major conference, Putting the Justice into Social Justice, to explore models and benefits of incorporation. Read the conference papers. Giving a keynote speech at the event, the First Minister, Nicola Sturgeon MSP, committed to exploring how to incorporate international human rights into Scotland's laws. The Commission wants to see progress made on these ambitions.
This briefing paper by Dr Katie Boyle explains more about economic, social and cultural rights and how they could be better protected in Scotland.
The Commission's paper on Creating a Fairer Scotland makes recommendations for realising economic, social and cultural rights.
Overcoming poverty is not a gesture of charity. It is an act of justice. It is the protection of a fundamental human right, the right to dignity and a decent life.

Nelson Mandela
Report: Models of Incorporation
In November 2018, the Commission published a new report into models of incorporating international human rights standards into law, authored by Dr Katie Boyle, Associate Professor of Law at the University of Stirling. 
The report, Models of Incorporation and Justiciability for Economic, Social and Cultural Rights, highlights that people in Scotland have limited recourse to human rights laws when it comes to realising their economic, social and cultural rights. This accountability gap affects people's rights to an adequate standard of living, health, housing, food and social security, among others. 
Dr Boyle's report details how countries around the world, from Germany and Sweden to South Africa and Argentina, have stronger laws and stronger accountability processes for economic, social and cultural rights than exist in Scotland. Around 65 countries globally, including 12 in Europe, explicitly enshrine these rights in their constitutions, while others such as Finland also build in parliamentary scrutiny of whether they are being implemented.
The report demonstrates the opportunity for Scotland to learn from these systems, building on its existing laws and legal remedies as well as parliamentary processes to better protect a broader range of human rights.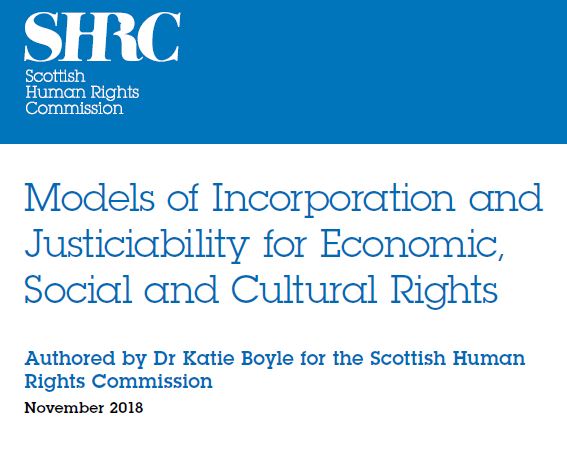 Speech by Chair of UNCESCR
In May 2018, Virginia Bras Gomez, Chair of the United Nations Committee on Economic, Social and Cultural Rights, gave a speech to a meeting of stakeholders in Scotland, where she emphasised the reasons why Scotland should move to incorporate these rights into law.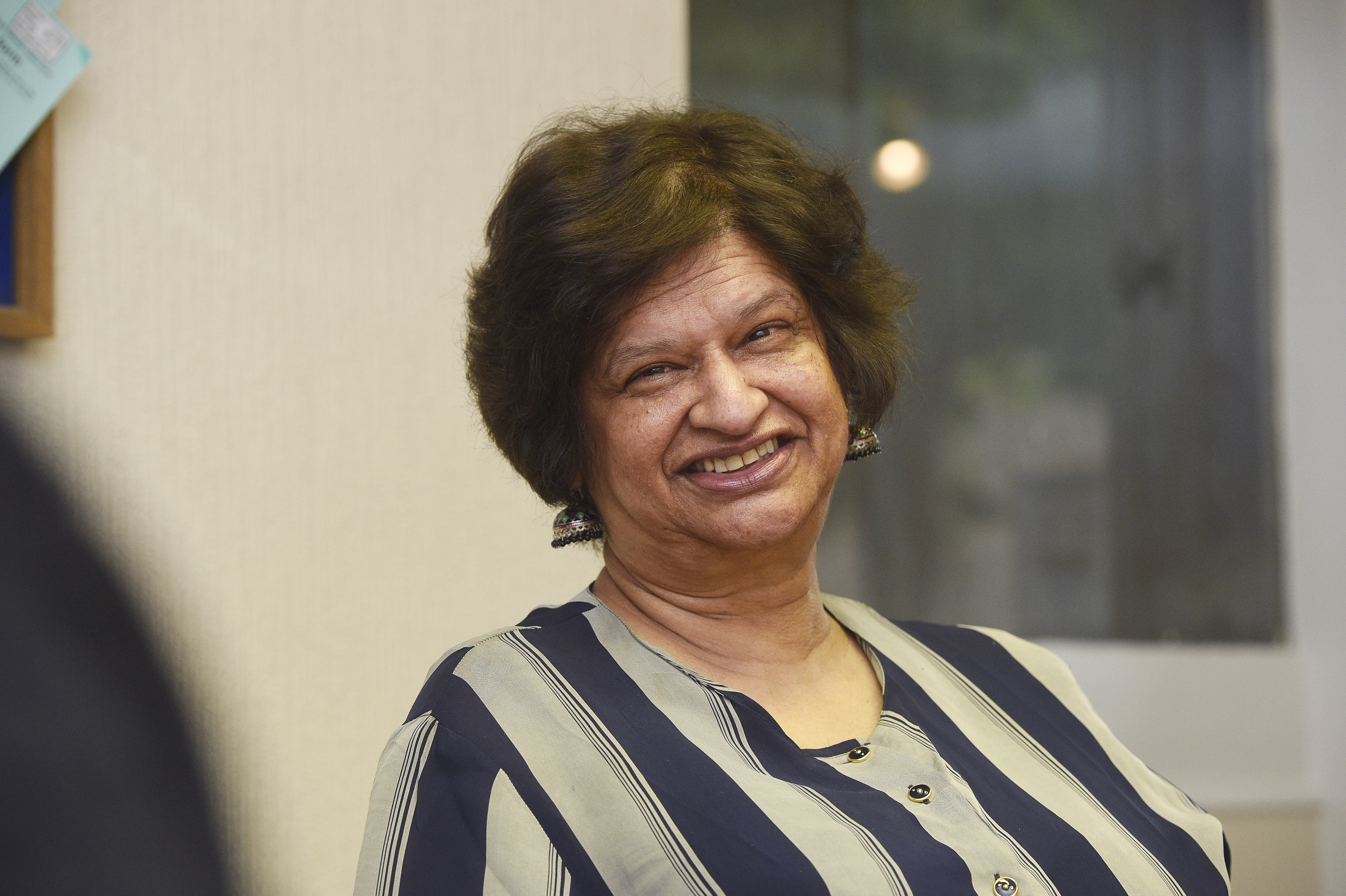 'What, Why and How' Workshop Series
Throughout 2017 and 2018, the Commission ran a series of workshops aimed at broadening understanding and support for economic and social rights in Scotland, such as the right to social security, right to food, right to the highest attainable standard of health and right to housing.  
The workshops were designed for a broad audience of rights holders, civil society organisations, public bodies and government who have an interest in the implementation of economic and social rights in Scotland.
In the context of Brexit and ongoing potential for changes to the Human Rights Act, it is timely for Scotland to consider how human rights protections can be guaranteed for people in Scotland. This is particularly true for economic, social and cultural rights. At the Commission, we have long advocated that the best way to do this is for international human rights standards to be protected by Scots law and policy ("incorporation"), so that Scottish courts to have the powers they need to address alleged breaches of these international human rights standards ("justiciability") 
Our workshop series, supported by briefing papers and reports, explored:
What is at stake for economic and social rights?
Why is it important to protect economic and social rights?
How protection for these rights should be strengthened for people in Scotland?
We are delighted that the Center for Economic and Social Rights (CESR) supported our workshops. Workshop participants learned from CESR's distinct, globally recognised methodology for monitoring economic and social rights to strengthen protection of rights.
The Commission convened a Steering Group of experts from civil society (charities) and public authorities to oversee the events and more broadly to consider the benefits and challenges of increased incorporation of international human rights standards, (including economic, social and cultural rights) into Scots law.
Workshop Schedule
The Right to Social Security – July 2017
The Right to Food – October 2017
The Right to Housing – Feb 2018
The Right to Health – March 2018

Incorporation & Justiciability of Economic and Social Rights in Scotland– May 

2018
Workshop Aims
Each of the thematic workshops aimed to provide participants with an increased understanding of:
the international human rights framework particularly standards around economic and social rights; and
how to apply this knowledge to measure Scotland's progress in implementing these rights so that they makes a real difference to the reality of people's day to day lives.
The final workshop on protecting these rights in law considered:
current accountability mechanisms that ensure that those with responsibilities to protect the Economic and Social Rights of every person in Scotland are fulfilling their duties; and
what models of "incorporation" or increased judicial or parliamentary oversight might further strengthen this protection.
---
Publications and Resources
---