Contact Us
Please note we do not provide advice and help to individuals about human rights concerns.
See Help and Advice for details of organisations and services that may be able to help.
To subscribe to our newsletter, click here.
To get in touch for any other reason, please write to:
Scottish Human Rights Commission
Governor's House
Regent Road
Edinburgh
EH1 3DE
Call 0131 244 3550 or email us.
British Sign Language (BSL) users can contact us direct by using contactSCOTLAND-BSL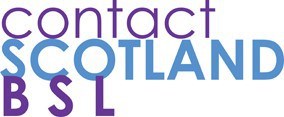 For any website issues, please contact us as above.
Occasionally the behaviour or actions of an individual who contacts the Commission makes it difficult for us to respond to their enquiry and / or undertake our duties. In a small number of cases their actions become unacceptable. This policy explains how we approach these situations.
If you are looking for the Scottish Human Rights Journal, please see the publisher's website for details.
Directions
The Commission is based in Governor's House on Regent Road, close to the east end of Princes Street. From the east end of Princes Street continue on to Waterloo Place and straight ahead to Regent Road. Governor's House is approximately 200 metres along on the right, directly opposite Calton Hill. 
Accessibility
The driveway to Governor's House is 150 metres long and very steep. If you use a wheelchair or mobility aid, or have difficulty walking uphill, we can arrange access via a taxi. You can also book a free parking space with us. Please call us on 0131 244 3550.
Public transport
Governor's House is in the city centre, near to many bus routes. Edinburgh Waverley Station is 5-10 minutes walk away. The nearest tram stop is on York Place, 5-10 minutes walk away.
Cycling
Cycle parking is not currently available at Governor's House. The nearest cycle parking is on Regent Road.
Parking
There are a small number of parking spaces available at the front of Governor's House. Please pre-book a space by contacting our office.