Contact Us
Please note we do not provide advice and help to individuals about human rights concerns.
See Help and Advice for details of organisations and services that may be able to help.
Because the Commission is a small organisation with a focus on policy and awareness raising work rather than research, we are not usually able to take part in research projects or respond to surveys or requests for individual interviews.
If your research covers one of the key priority areas in the Commission's current Strategic Plan, you are welcome to send us brief questions and we will do our best to signpost you to useful sources of information, but unfortunately we cannot guarantee a substantive response or offer to meet with you in person.
To subscribe to our newsletter, click here.
To get in touch for any other reason, please write to:
Scottish Human Rights Commission
Bridgeside House
99 McDonald Road
Edinburgh
EH7 4NS
Call 0131 297 5750 or email us.
British Sign Language (BSL) users can contact us direct by using contactSCOTLAND-BSL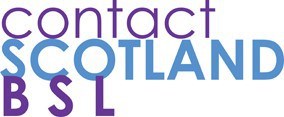 For any website issues, please contact us as above.
Occasionally the behaviour or actions of an individual who contacts the Commission makes it difficult for us to respond to their enquiry and / or undertake our duties. In a small number of cases their actions become unacceptable. This policy explains how we approach these situations.
If you are looking for the Scottish Human Rights Journal, please see the publisher's website for details.