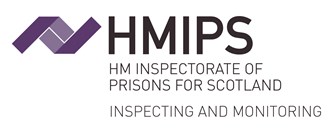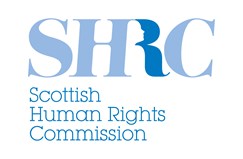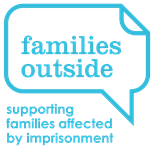 Background
In November 2019, the Cabinet Secretary for Justice, Humza Yousef announced that he had asked HM Chief Inspector of Prisons for Scotland (HMCIPS), Wendy Sinclair-Gieben, in accordance with section 7(2)(d) of the Prisons (Scotland) Act 1989, to undertake an independent review into the handling of deaths in prison custody.
The Review was instructed to enable the identification of and to make recommendations for areas for improvement to ensure appropriate and transparent arrangements are in place in the immediate aftermath of deaths in custody within Scottish prisons, including deaths of prisoners whilst in NHS care.
It was later announced that Professor Nancy Loucks OBE, Chief Executive of Families Outside and Judith Robertson, Chair of the Scottish Human Rights Commission will join Wendy Sinclair Gieben as co-Chairs of the review. 
Families Outside will provide external expertise to inform the views of support for families and the Commission will conduct a comprehensive analysis of the relevant human rights legal standards, at both the European and international levels. Both co-Chairs will also work across the other work streams that are part of the Review.
Read the
Terms of Reference for the Independent Review into the Handling of Deaths in Prison Custody. 
Activities to date
Preliminary work for the review began in February 2020 and to date the following has been progressed:
A literature review has been commissioned. 
A policy review of the Scottish Prison Service (SPS) and NHS policies and procedures is underway. Responses are being mapped and analysed by a small short life working group. 
Work has begun on developing a human rights analysis framework for the Review. 
A Memorandum of Understanding to govern the Review is in development. 
Initial contact has been made with some families affected by deaths in prison custody. 
Due to the considerable impact of the COVID-19 outbreak and associated lockdown measures, key aspects of planned work have been delayed. The Review Co-Chairs are fully aware of the unprecedented operational challenges facing prison, court and health services in this context. 
The final Review report is now expected to be published in early 2021.
Family engagement
The Review co-Chairs believe that the experiences and views of families who have been affected by deaths in custody should be first and foremost in informing the work of the Review and its recommendations. Work to engage with families was suspended as a result of COVID-19 but has now begun.
This work will involve reaching out to affected families in a variety of ways to gain their perspective on how deaths in custody are handled, whether more could be done to support families affected by a death in custody, and the families' views on preventing a death in custody.  
On behalf of Families Outside, the Crown Office is writing to families who have been involved in a Fatal Accident Inquiry since 2018, following a death in prison custody.  Read the letter here.  
The co-Chairs would also welcome the chance to hear from other families affected. Anyone affected can contact Professor Loucks directly at Nancy.Loucks@familiesoutside.org.uk or on 07958 451334 to arrange a time for this. Input can be provided remotely via email or telephone / video call, or in person - individually as a family or in a small group with others – whatever makes you feel most comfortable. If you would be interested in participating in an advisory group for the Review, please  also let her know that as well.
The co-Chairs are also considering alternative ways of engaging with affected families over the coming months, taking into account ongoing restrictions arising from COVID-19. 
---