Mental Health
Mental health care and treatment engages a range of human rights including the rights to life, liberty, freedom from inhuman and degrading treatment, and respect for private and family life.
People with mental health issues are also often disadvantaged in accessing other rights like the right to an adequate standard of living, to participate in communities and to employment and work opportunities.
The Commission is working alongside others to recognise and address specific issues such as mental health stigma, access to mental health care, quality of treatment and specific concerns for people with dementia.
To highlight some of our work in this area, the Commission is currently taking part in the Scottish Government's Implementation Group for the Mental Health (Scotland) Act 2015. We will use this opportunity to support a rights based approach to implementing the Act.
We will also work with and advise others working to improve mental health care and treatment, including the Mental Welfare Commission's Patient's Rights Pathway project, the See Me campaign to end mental health stigma and the Rights for Life Change Agenda.
Patient Rights Care Pathway
We are currently supporting the Mental Welfare Commission in developing a Patient Rights Care Pathway. This will involve looking at processes to ensure people are aware of and more able to exercise their rights at key stages throughout their time as a patient. This is in response to research commissioned by the Mental Welfare Commission. The Pathway is being developed in partnership with other service user groups. Elements of the pathway will be tested with local services, through the NHS Patient Safety Programme, and if successful, rolled out.
Supported Decision Making
Issues of self-determination, autonomy and participation in decision making are core to human rights. The Commission is taking a close interest in reviewing the legal framework around capacity for decision making. We will work to secure supported decision making because we see this as fundamental to realising other rights, including the right to independent living.
Mental Health Strategy
Human Rights In Mental Health Care In Scotland was published in 2015 by the Commission and the Mental Welfare Commission. It highlights key activities to progress the human rights agenda, and identifies challenges and opportunities for the future in realising people's human rights. The report makes a series of recommendations, including:
Human rights should be mainstreamed across commitments in the Scottish Government's next mental health strategy.
Human rights of people with mental health issues should be explicitly recognised in mainstream health and social care services in order to address stigma and discrimination.
The Code of Practice accompanying the Mental Health (Care and Treatment) (Scotland) Act 2003 should be revised to embed a human rights framework.
The Scottish Government should remind Health Boards of the opportunities to use Advance Statements, and consider what guidance should be made to support this.
More should be done to provide service users with accessible information about their rights before and during crisis points.
Read our briefing on a Human Rights Based Approach to the Mental Health Strategy and our full response to the Scottish Government's consultation on a ten year vision for the strategy.
Projects and Resources

A campaign to end mental health stigma and discrimination in Scotland.

An initiative to generate action to deliver the progressive realisation of the rights of people with mental health issues in Scotland.
Help and Advice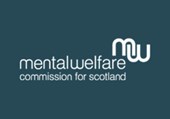 The commission protects and promotes the human rights of people with mental health problems, learning disabilities, dementia and related conditions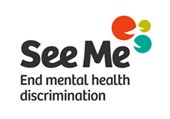 Scotland's programme to tackle mental health stigma and discrimination.